BIENVENIDOS AMIGOS y AMIGAS to the BAJABRENT WEBSITE. Since 1997, BAJABRENT (aka The Moondoggie see www.THEMOONDOGGIE.com ) has accommodated more than 5,000 guests to the Baja, at numerous unique beach rentals throughout the "nugget" of the Baja Gold Coast in Baja Norte Mexico (Gold Coast extends from Tijuana to Ensenada---the "nugget" is the 10 mile stretch from La Fonda through La Salina and onto Bajamar Golf Resort).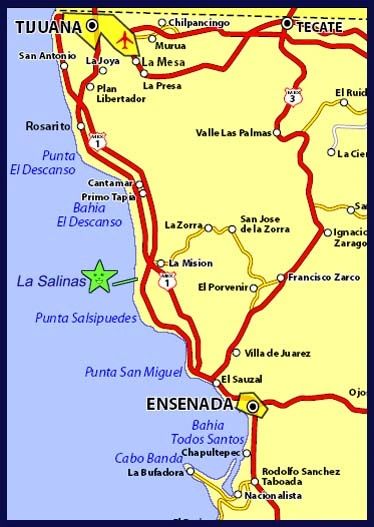 Tired of traveling as a tourist? Being treated/manipulated like a tourist? OR just want to know how to experience the Baja like a local? BAJABRENT! HE'LL HOOK YOU UP!
BAJABRENT SPECIALIZES IN LAST MINUTE ACCOMMODATIONS, and unique beachfront rentals unknown to typical tourist. Whether you choose to stay at his Baja Beach Bed and Breakfast (aka the B-4 Beach Club); book the entire B-4 facility for private function; or seek some other lodging. BAJABRENT! HE'LL HOOK YOU UP!!!
BAJABRENT can facilitate alternative hospitality, including other beach homes, apartments, condominiums, hotels, motels, and campgrounds. IF, they tell ya, there's NO ROOM IN THE INN...Don't stay in the stable! BAJABRENT! HE'LL HOOK YOU UP!
Concerned about traveling in Baja, Mexico see: http://bajatraveladvisor.wordpress.com/
BAJABRENT'S B-4 Beach Club is located 45 minutes south of the San Diego/Tijuana border halfway between downtown Rosarito Beach and Ensenada Baja Norte. The B-4 Beach Club fronts upon the expansive white sandy beach at La Salina Del Mar. Within a 5 mile radius of the B-4 is La Fonda Hotel and Restaurant, Puerto Salina (yacht harbor), Bajamar Oceanfront Golf, and La Salina Flying Ridge (paragliding, hangliding, paramotoring and ultralight also see www.FLYLASALINA.com and www.FLYBAJAMEXICO.com and BAJABRENT's paragliding flight blog at http://bajaflight.flylasalina.com/ ).
As a guest of BAJABRENT he will share recommendations and locations of various local attractions along the coast, and the "do's and don'ts" of the same. Ongoing updates to events, festivities, news, drama, Baja dog politics, and other important info can be found at Bajabrents award winning blog: http://bajabrentblog.bajabrent.com/
DAYTIME:Paragliding, Hang gliding, Ultralight, Paramotoring, Oceanfront Golf, Surfing, Swimming, Boogie Boarding, Ocean/Fishing Charters, Wine Touring, Wine Festivals, Snorkeling, Windsurfing, Kiteboarding, Kitesurfing, Tow Surfing, Kayaking, Mountain-biking, Sailing, Shuffleboard, Rock Climbing, Hiking, Napping!!!
NIGHTLIFE, Where to go in the Golden Nugget? Dining, Dancing, Live Music, Karaoke, Mariachis, Best Margaritas, Lobster, Taxis to/from Rosarito Beach or Ensenada and after a long weekend of extreme sports and/or partying, he'll help you survive to Sunday Morning, for your choice of Bloody Marys, Menudo or even Church Services! NOW HOW DO YA LIKE THAT??? BAJABRENT! HE'LL HOOK YOU UP!!!
Here's what other BAJABRENT guests had to say:
""Bajabrent is easily the coolest guy in Mexico. Twenty of my closest friends and I spent an incredible weekend at his B.4 Beachclub. If you don't have fun staying at his house, then you should reevaluate your partying skills" Ben K, San Diego 6-1-07
"Thanks for the VIP treatment. Everyone had a blast. Mission accomplished". 4-23-06 Casey Cadwell
"I LOVE this place!!!! Lots of fun! I'll be back" "Turbo" Bob Ryan
4-20-06
"Bajabrent, you have a great place here in beautiful Baja. I really enjoyed and I shall send referrals" Lindsey Sudel 4-16-06
"Brent, you have an awesome place! We had a blast! We'll be back."
Nick and Susan Pinto 4-03-06
"Bajabrent, GIANT THANKS for all the support and hospitality during our stay. Thanks to you we flew every day, and in the end we flew FOUR different sites. We could not have done so without you! You are the man! We will be in touch for future endeavors". Jeff Greenbaum, www.paragliding-lessons.com 2-20-06
"Bajabrent-you're the man!!! Best vacation ever!! You were the highlight of my vacation. You are awesome! From the karaoke to the dinners to the beers all the way down to the shuffleboard! Thanks for treating me and the group from Spokane so well Thanks again for being so Rad! How did you get so FLY anyway? till next time!"Sick Nik Peterson, Superflyinc. SLC 2-16-06
"Bajabrent--you totally HOOKED US UP!!! You are the host with the most on the coast! Thank you for 4 days of exactly what I needed. Your hospitality is second to none." Jeff Farrel Draper, Utah, www.SUPERFLYINC.com 11-27-05
"Bajabrent is the BEST! The trip could not have been better. You have "broken the code" on Baja! I will be back and highly recommend this place!" Jack Harper 11-28-05
"Thanks Bajabrent, your house is the ultimate staging area for paraglider pilots. Relaxed, sprawled out. Pool room is the BOMB! Being able to walk to walk to launch, the LZ and fly back to your beach pad is TOPS! Hospitality second to none...we'll definitely be back". Brad from FL 7/17/05
"Bajabrent, nice bowl wave out front of your crib. Your boy Mario (at Baja Seasons) makes some choice margaritas down at the pool! Keep livin and stayin positive and thanks for hookin us up!" Chris, San Diego 8/05/05
"Our paragliding club vacation there was EPIC!! Thanks for everything, everyone had a real blast, and they were all blown away by the accommodations. You can count on us coming at least every six months! Thanks again, talk to you soon" Patrick Eaves www.wingenvy.com May 5, 2005
""Bajabrent, Thanks for everything, you're the best host ever, peace, joy and happiness," Curt and Diane San Diego
"Bajabrent, what a chance to have met you!!! killer place to stay; even nicer meeting the host; can't wait to return" Juan Pablo and Michiko
"Yeah man, this place really kicks butt, flying wasn't bad either. Today I was able to sky out above all the local clientele for about 4 hours!!! And Bajabrent's BBQ? Everything from swordfish to filet mignon...not to mention great personality and local friends...yup there's something to be said for knowing friends in all the right places" Al Vail CO....
"Everyone comes in for their time in the sky at La Salina...We've had great flying 5 out of 6 days so far..WE'RE LOVIN IT!!!" Kris CO
"Hey dude, you were a lifesaver. Sunday memorial day. All hotels booked and I was beat! Then I met you...and you saved me! Awesome dinner too..." Christobal Oceanside
"We love you baja-Brentashi"
From the Africans Grantos, Yelsi, Fifi and Senzil
"Great Time here, thanks for HOOKIN US UP!!! C-ya next time!!!"
Jeff T. La Jolla.
That pretty much sums it up!!! COME AND ENJOY THE BAJA WITH THE LOCAL CONNECTION...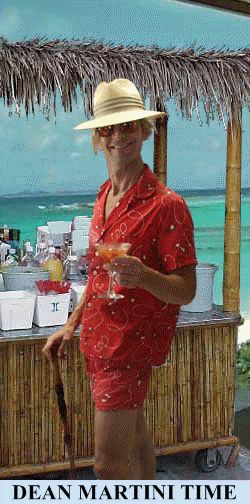 BAJABRENT! HE'LL HOOK YOU UP!!!
Bajabrent books vacation rentals in following areas of the Baja Gold Coast: Rosarito, Rosarito Beach, Rosarito Shores, Popotla, Calafia, K-38, Las Rocas, Las Gaviotas, Bobby's By the Sea, Puerto Nuevo, Grand Baja Resort, El Pescador, Cantamar, Las Palmas, The Palm, Primotapia, Mission Viejo, Rancho Reynoso, K-55, Plaza del Mar, the Pyramid, Club Section, La Mision, Hotel La Mision, K-58, Del Mar Suites, La Palapa de Jose, Puerto Cielo, Carlos, Bob and Pat Gee, Hacienda Castillo, La Fonda, La Fonda Hotel, El Royal La Fonda, Alisitos, La Playa La Mision, Guadalupe River, Guadalupe Valley, Vinyards de Guadalupe, El Adolbe, La Salina, Las Salinas, Puerto de La Salinas, La Salina Del Mar, Bajamar, Bajamar Golf and Resort, El Mirador, Salsipuedes, Ensenada, Las Rosas Hotel, El Corral Resort, La Bufadora
email: bajabrent@bajabrent.com